Predictive 

operational excellence

Connected Product eco-system that would help OEMS and Enterprises to monitor System or Assets remotely.
Industrial IoT platform
Enterprise assets are deployed across sites and sometime its difficult to monitor performance in realtime. Any asset downtime has an impact on business and in turn customer satisfaction.
Patterns7 IoT platform helps enterprises to monitor device performance in realtime. With expanded capabilities of smart, connected devices and the data they generate is creating a new era of competition. We helping enterprises to monitor critical assets performance and improve customer experience with innovative solutions.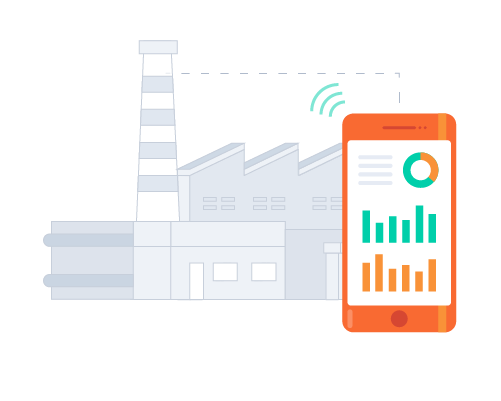 Renewable Energy
Solar inverter condition monitoring in realtime. Faults and alerts diagnosis for better Customer service.
Power Energy
Energy system condition monitoring for energy saving and critical faults.
Defence
Asset remote condition monitoring for data driven decisions. Ability to log the incident based on the alerts.
Availability
Real-time monitor asset performance with help of edge devices. This would help monitoring Faults, Alerts in realtime.
Operational Insight
Get real data insight into the performance of asset. Predective maintenance with the Machine Learning algorithms.
Personalised Solution
Businesses have unique requirements considering value stream in the industry. We provide personalised solution for your business needs.
We are using Patterns7 IoT platform to remotely monitor the Solar Inverters in different product segments. Solution provided is really helping us to monitor the key energy parameters and faults remotely.
Team at Patterns7 quickly grasped Olympus requirements and provided the right solution that's scalable to different sites. Looking forward to continuing professional and trustworthy partnership with Patterns7.
Subhash Patke, MD, Olympus Power
We have worked with Patterns7 for few years. The Patterns7 team understood the critical challenges for our business and provided a solution that was innovative, cost effective and meeting our overall business goals.
During our engagements I have found that Patterns7 has been nimble and agile to cope with our every changing needs and provide meaningful IOT solutions for our business. They our a significant partner in our present and ongoing success.
Tejas Jhaveri
Founder & CEO Powereasy